Cosmetic procedures are now in vogue – and they've even extended to our most intimate areas. When it comes to cosmetic gynecology, it's important to get the facts straight. Often, a cosmetic procedure performed on the outer vulva or inner vagina is done for aesthetic purposes. However, these procedures can also enhance function, comfort, and sexual satisfaction – that's something we can all get behind!
Here at Lotus Gynecology, Health and Wellness, we want to arm you with the knowledge you need to make an informed decision about your intimate health. We've broken cosmetic gynecology into several options you should explore if you're considering a vaginal treatment. Read on and get in touch to learn more about these procedures and what we can offer here at our Austin, Texas office.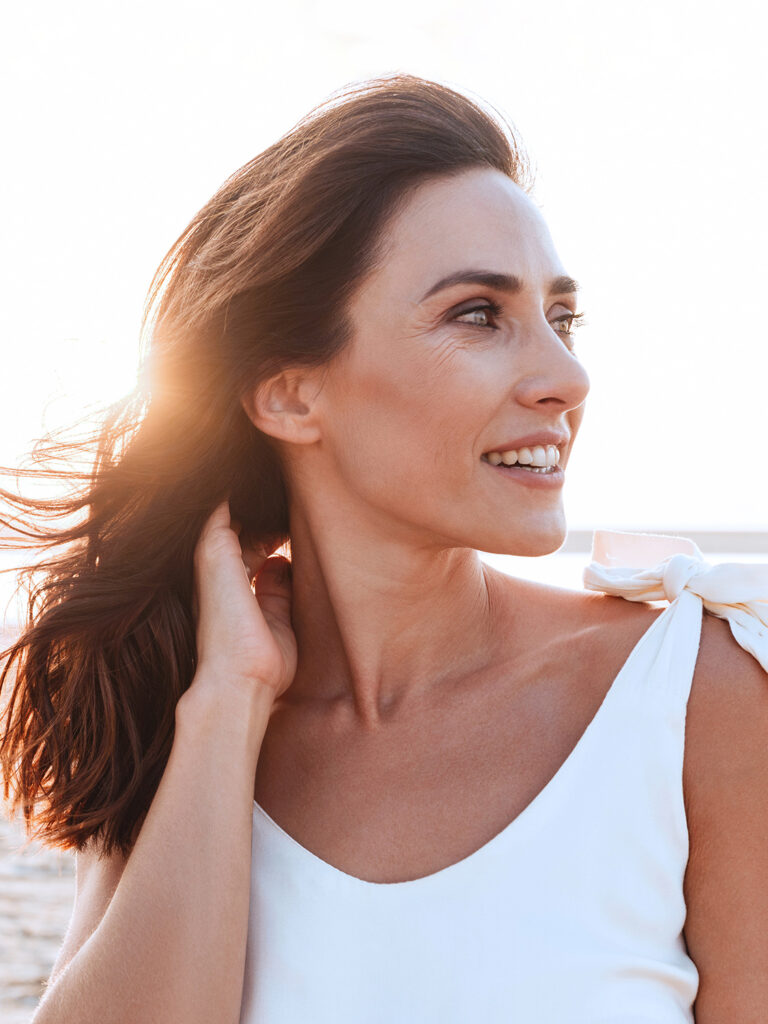 Go Surgical With a Labiaplasty
Chances are, when considering an aesthetic procedure, your mind jumps to a popular injectable like BOTOX® Cosmetic. However, when it comes to aesthetic procedures related to intimate health, labiaplasty reigns supreme as the go-to for improving vaginal form and function.
This surgery focuses on refining the vagina by decreasing the size of the labia covering the clitoris and vaginal opening. When the labia are enlarged or asymmetrical, women can experience pain during intercourse or embarrassment during daily activities. This simple vaginoplasty treatment is an ideal solution for these issues. The best part is that a labiaplasty is far less tasking than most other surgical procedures. The operation can be done in little time, and the area typically heals completely after 2-4 weeks.
Non-Surgical Cosmetic Gynecology
If you're concerned about going under the knife, you'll be happy to know that a labiaplasty isn't your only option. Here at Lotus, we offer the TempSure® Vitalia and Sciton diVa. Both of these treatments are non-invasive and deliver exceptional vaginal rejuvenation results.
The TempSure® Vitalia device stimulates new collagen production by delivering gentle radiofrequency heat to your vaginal wall. This device's handpiece is specially made for small, hard-to-reach areas, such as vaginal and labial tissue. The use of the handpiece improves local circulation and stimulates collagen and elastin formation in these areas. This is an easy and effective treatment to maintain intimate wellness during menopause and perimenopause.
The Sciton diVa is the world's first and only revolutionary Hybrid Fractional Laser (HFL) for treating vaginal tissue. This device's design allows for comfortable and generally fast and easy treatments. It usually takes three minutes, and patients state the procedure doesn't hurt. The results are improved vaginal health, including relief from painful sex and menopause symptoms such as dryness, thinning, and inflammation.
Injections and Other Options
Surgery and lasers aside, cosmetic gynecology also dabbles in the realm of injectable treatments. The Orgasm Enhancing Shot® offered here at our office is a prime example of how a single injection can transform your vaginal health. This revolutionary treatment is designed to improve sexual function and reduce symptoms of urinary incontinence. 
The Orgasm Enhancing Shot® uses personal growth factors harvested from your blood to work its magic – making it natural and free of rejection-based side effects. The result of this treatment is new tissue growth, blood vessel, and collagen formation that help enhance vaginal sensitivity and sexual health. Best of all, the Orgasm Enhancing Shot® doesn't require extensive downtime.
Along with this, we can also provide pelvic floor rehab treatments which employ kegel and other exercises to help you improve your vaginal health without intervention. On the aesthetic side, we also offer inner thigh bleaching, which can transform your look and enhance your confidence!
Learn More About Cosmetic Gynecology Options at Lotus
Have we piqued your interest? If you're curious about cosmetic gynecology and your options, get in touch and find out how we can help you here at Lotus Gynecology, Health, and Wellness. You can reach us by calling (512) 716-0971 or filling out the form below.