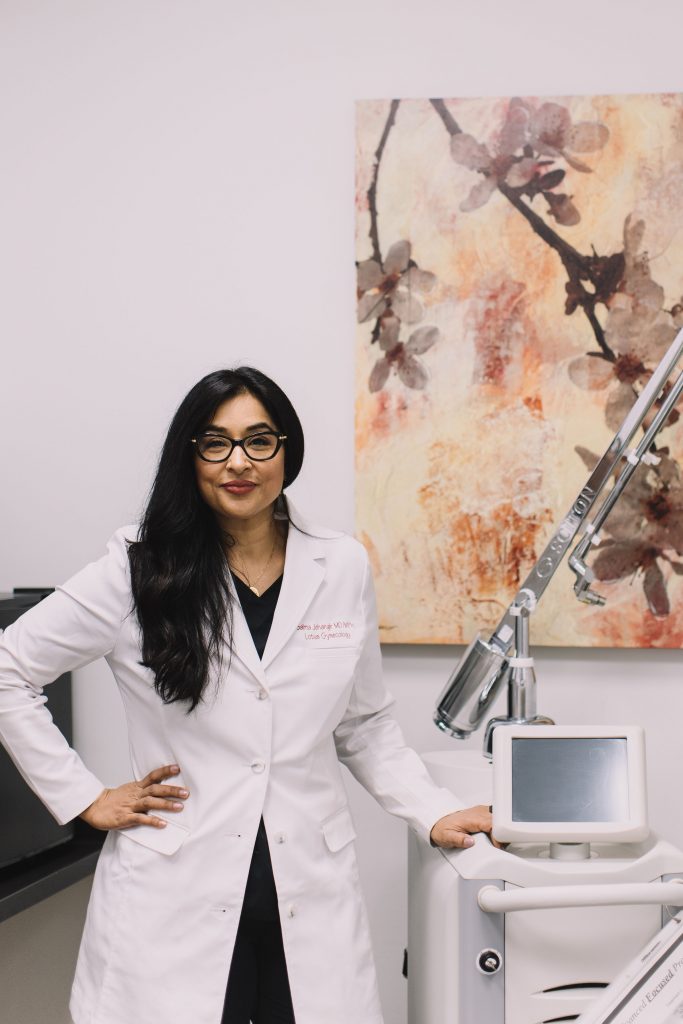 Dr. Jehangir is a distinguished Pakistani-American gynecologist who has carved an illustrious career path in the field of women's health. Born with a passion for healing and an unwavering commitment to her patients, she has become a trusted figure in the Austin, Texas, healthcare landscape.
Her educational journey began at the University of Texas at Austin, where she pursued her undergraduate studies. This period marked her deep connection to the Texan culture and the values of the Longhorn community. Driven by her aspiration to make a substantial impact on healthcare, she continued her academic journey at UT Health, where she not only earned her medical degree but also completed her residency in Obstetrics and Gynecology, mastering the intricacies of women's healthcare.
However, Dr. Jehangir's dedication to elevating healthcare went beyond clinical practice. She pursued a Master's in Public Health, equipping herself with the knowledge and skills to effect positive change on a global scale. This commitment led her to intern at the World Health Organization, where she gained a deeper understanding of international healthcare policies and practices, further fueling her passion for healthcare advocacy.
Outside the realm of medicine, Dr. Jehangir is an intrepid explorer and a lover of the great outdoors. Her adventurous spirit led her to summit the majestic Mount Kilimanjaro, a testament to her determination and thirst for challenge. Her passion for connecting with people extends to her linguistic abilities, as she is fluent in several languages, including Urdu, Hindi, Spanish, Portuguese, and French, enabling her to establish meaningful connections with patients from diverse backgrounds.
When she's not scaling mountains or conversing in multiple languages, you can often find Dr. Jehangir on the tennis court. Her love for tennis is both a source of relaxation and a platform for friendly competition.
In her personal life, Dr. Jehangir shares her journey with her loving husband and two wonderful children. Their support and love have been instrumental in her personal and professional success.
With over two decades of experience in hormone replacement therapy and expertise in minimally invasive surgery using the Da Vinci Robotic System, Dr. Jehangir is a trailblazer in the field. Her innovative approach to gynecology, combined with her deep understanding of hormonal health, has transformed the lives of countless patients.
As a testament to her commitment to holistic wellness, Dr. Jehangir also owns and operates Alchemy Wellness Medspa, a haven for anti-aging treatments. Here, she combines her medical expertise with her passion for helping patients look and feel their best, inside and out.
Dr. Jehangir is more than just a gynecologist; she is a healer, an advocate, an adventurer, and a compassionate mother and wife. Her dedication to her patients and her community continues to make a profound impact on the lives she touches, making her an integral part of Austin's healthcare landscape.