What is Botox?
Botox is an FDA-approved treatment used to reduce the appearance of fine lines and wrinkles. Botox is made from a toxin called botulinum toxin type A and works by temporarily paralyzing the muscles underneath the skin on the face. This non-surgical treatment is most often used on frown lines, crow's feet, wrinkles on the forehead and between the eyebrows.
Botox can also be used to reduce the appearance of lines around the mouth and sagging skin on the neck and jawline. Some patients may also have Botox treatments for excessive sweating, migraines, and urinary incontinence.
What happens during treatments?
Before any treatment takes place, Dr. Jehangir offers a thorough consultation to understand the patient's concerns and expectations from treatment. The treatment itself takes between 15-30 minutes, depending on the number of injections needed to address the patient's concerns. Dr. Jehangir then evaluates each patient's face to determine the best injection sites and thoroughly cleans the patient's face. Then using a small needle, she makes several injections of the serum.
Some patients may request a topical anesthetic, but most do not find the injection process painful. The results start to be noticeable within a few days of treatment, with the full effects perceivable in approximately a week to 10 days.
How long do the effects of Botox last?
Botox is not a permanent solution to fight the signs of aging. The initial treatment usually lasts up to three months following treatment. Patients may have additional treatments at regular intervals to maintain the smooth and youthful appearance. Some patients find that with regular injections, muscles become conditioned to rest and they are able to go longer between treatments.
Are the treatments safe?
Botox has been approved by the FDA for cosmetic purposes. It is important that you find a trained and licensed provider, such as Dr. Jehangir, to perform the injections. Botox is a safe, effective, and nonsurgical method of reducing the signs of aging.
Before and after photos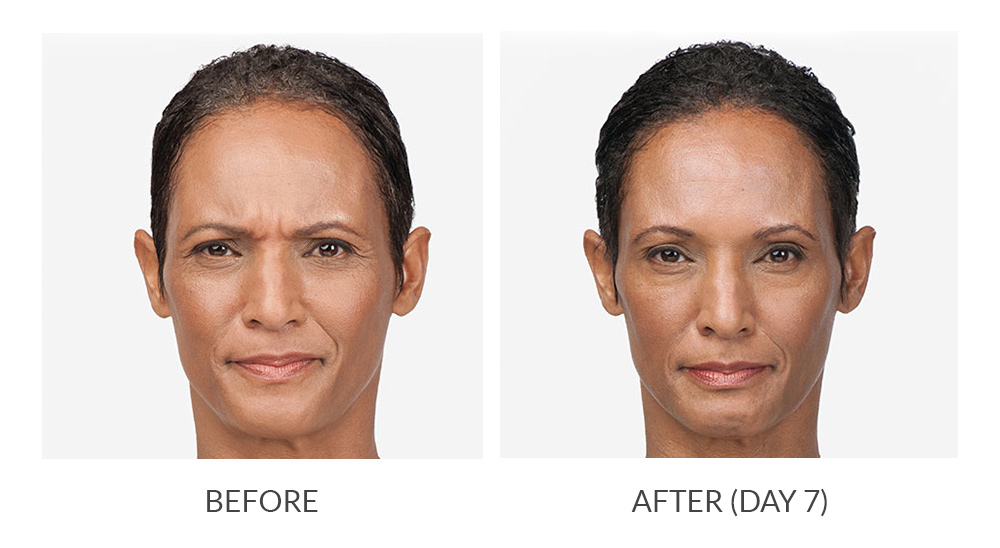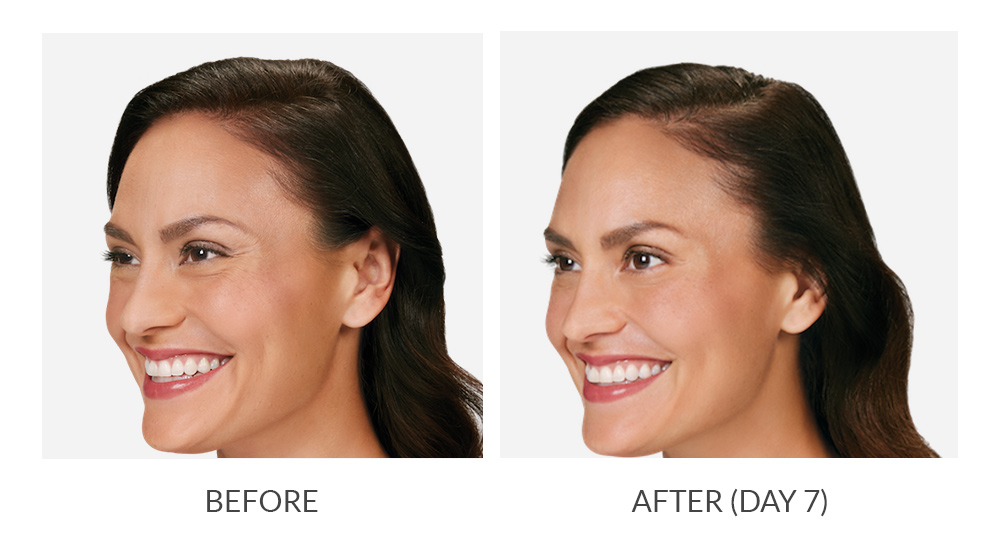 Schedule Botox in Austin, Texas with Lotus!
If you're eager to reduce the appearance of wrinkles and enjoy a younger look, contact Lotus at (512) 716-0971 or use the form below to request your appointment!