Creams and serums are fine for staving off the ravages of age, but let's get serious for a moment. If wrinkles have taken up residence on your face, it's time to dive into professional aesthetic care. Now, this doesn't mean surgery. In fact, some of the most beneficial wrinkle reduction treatments are non-surgical and are available here at Lotus Gynecology, Health, & Wellness.
BOTOX® Cosmetic and microneedling have stood the test of time and emerged as two of the best treatments for getting rid of pesky wrinkles. But how much is really known about these treatments? Let's find out! Here are a few highlights worth knowing about these treatments before you commit. To learn more, get in touch with our Austin, Texas office today.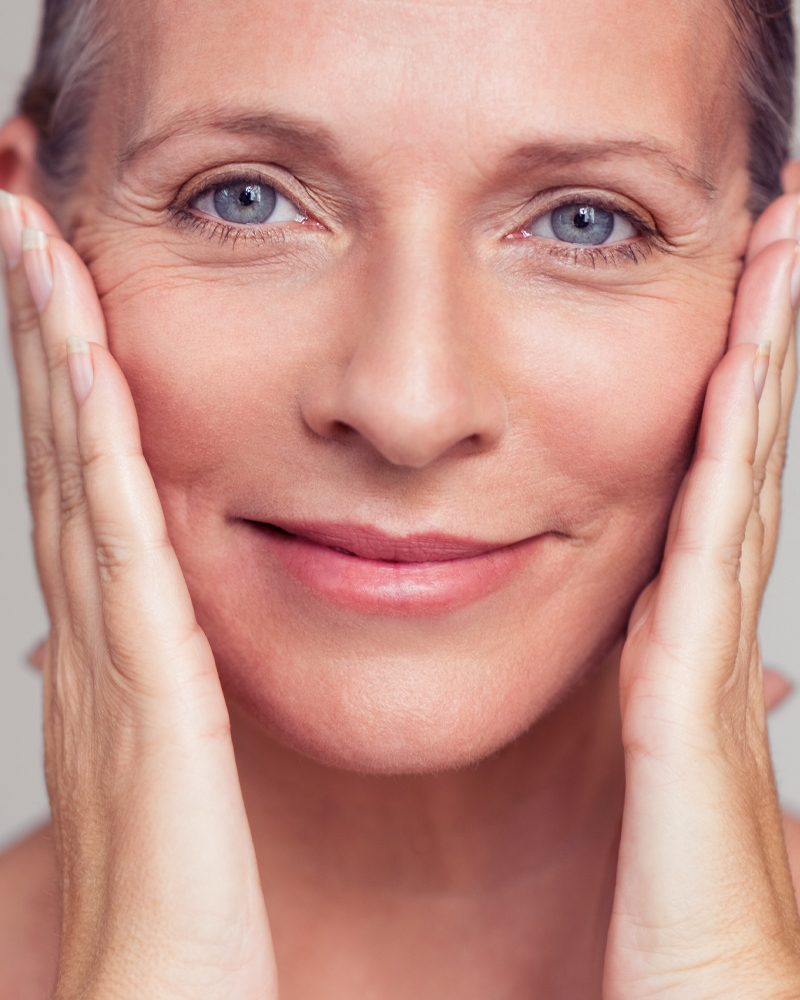 Wrinkle Reduction Doesn't Mean Downtime
What do you associate with a visit to an aesthetics doctor? Often, people picture deeply invasive treatments like facelifts. They imagine being bandaged for several weeks while their bodies recover from extensive surgical procedures. That's not the case with our wrinkle reduction methods.
BOTOX® Cosmetic is an injectable, and microneedling is exactly as it sounds – it uses tiny needles to puncture the skin. Neither option even comes close to making you bedridden. In most cases, you can leave our office feeling beautiful and more comfortable than ever. We haven't even gotten to the results yet!
It Doesn't Mean Long Treatment Times Either
You would think that a professional treatment would take several hours to perform. In the case of BOTOX® Cosmetic and microneedling, you'd be surprised! BOTOX® injections take only 15-30 minutes to perform. This time varies based on the number of injections you're going to need.
A microneedling session can sometimes take as long as an hour. This depends on how much you want to benefit from a session and what kind of add-ons you're interested in. That said, it's extremely rare for this treatment to take as long as a surgical procedure. What's not rare are the benefits you can experience shortly after you leave our Austin office.
Wrinkle Reduction Is Tested and Proven Safe
BOTOX® Cosmetic is an industry treatment – it's not really anything we need to question at this point. This injectable has been around for decades and received FDA approval in April 2002. Since then, it has undergone hundreds of studies and helped thousands achieve their beauty goals.
Microneedling is somewhat new when compared to its injectable cousin. However, it's been shown to be just as safe and effective in giving people the looks they want. Here at Lotus, we use Rejuvapen®, which was approved by the FDA in April 2020. Of the many microneedling devices on the market, Rejuvapen® is one of the only ones officially cleared for use by a medical professional. So, you can arrive confident that these wrinkle reduction methods have been tested and proven safe for use.
Find These and Other Treatments Here in Austin, Texas
We've talked about time, benefits, and safety – but the truth is that it takes an expert to provide you with these results. Many new medspas claim to deliver quality care, but few are staffed by medical experts ready to learn about your needs and structure treatments around your goals.
At Lotus Gynecology, Health & Wellness, these and other treatments are provided by Dr. Saima Jehangir; a medical professional voted one of Austin's Top Doctors in 2020. Contact our office to work with Dr. Jehangir today by dialing (512) 716-0971 or filling out the appointment form below.