Microneedling has been around since 1995 – if you ask us, it's about time for an upgrade! What better way to improve a tried and true method than to combine it with another? That's what Secret™ RF is all about. This device combines traditional microneedling with a twist – radiofrequency. With RF in the mix, you get greater results faster and with no additional downtime.
Here at Lotus OBGYN, we're dedicated to providing our patients with only the best in care. Secret™ RF represents the new gold standard in microneedling technology that's certain to transform your skin and help you achieve the look you've been dreaming of. Below are four ways this device can improve your skin and information on scheduling a treatment right here in our Austin, Texas, office. Let's get started!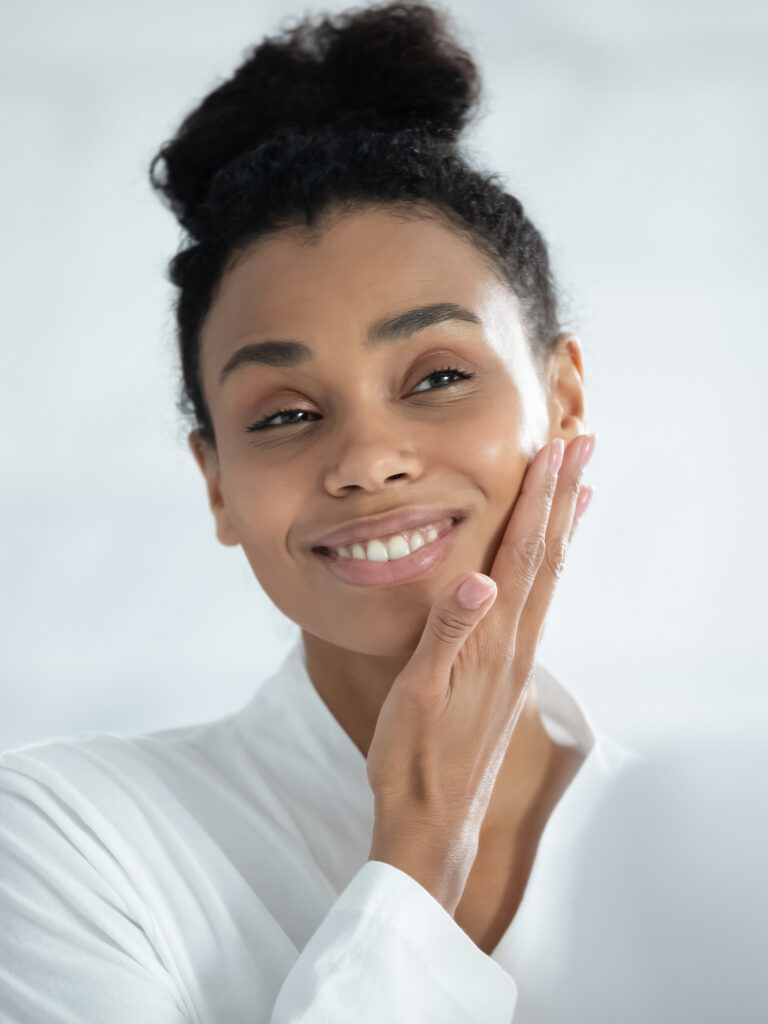 1. Secret™ RF Eliminates Acne and Acne Scarring
A rough, bumpy skin texture is one of the primary reasons people opt for microneedling. The main cause of these issues is acne. If you have frequent acne breakouts, you undoubtedly struggle with scarring and a bumpy texture that is hard to cover with makeup. Thanks to Secret™ RF microneedling – you no longer have to worry. This treatment stimulates collagen production and helps your body heal your skin from within.
2. Secret™ RF Can Reduce Pore Size
Aside from improving the texture of your skin, Secret™ RF also cleans and reduces the size of your pores. It achieves this by creating mico-injuries in the skin that are then healed through increased collagen production. This has the effect of reducing future breakout frequency and keeping your skin clean long-term.
3. Secret™ RF Is Great for Treating Hyperpigmentation
One of the major benefits of Secret™ RF is that it's suitable for just about any skin type and tone. At the same time, it can be used to address specific areas of discoloration, such as age spots, melasma, and sun damage. You can notice a reduction of these and other hyperpigmentation signs with each subsequent session. Best of all, little to no downtime is needed between sessions!
4. Finally, Say Goodbye to Stretch Marks
Who said microneedling was only for the face? Secret™ RF can address just about any area of the body. Combine this with its ability to treat scars and pigmentation, and you have a revolutionary method of minimizing stretch marks! So, why keep fussing with over-the-counter skin treatments when Secret™ RF does it all?
Here Is How to Get Started
The bottom line is whether you want to eliminate acne scars or heal stretch marks, our new RF microneedling solution is here to help. Treatments can be done quickly and deliver long-lasting results without leaving you in bed for weeks. So, what are you waiting for? Contact our office today by dialing (512) 716-0971 or filling out the appointment form below.