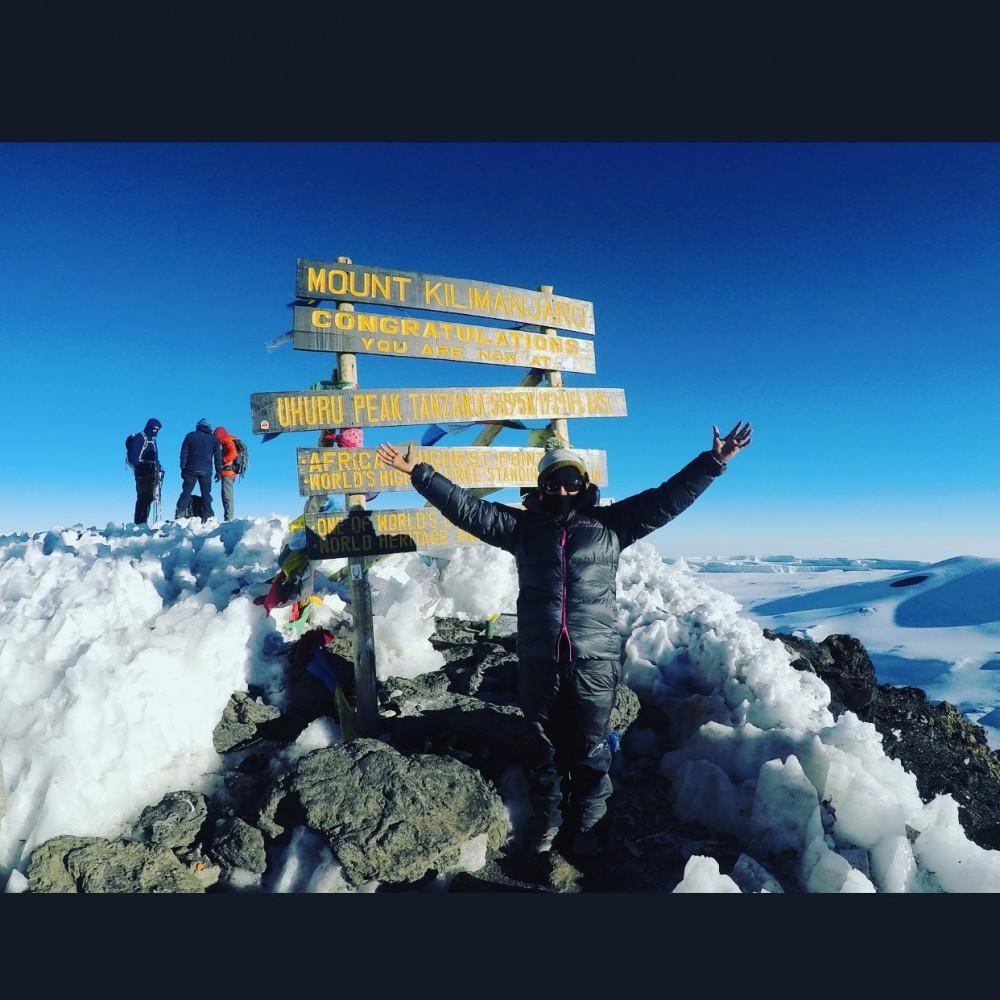 It was a pilgrimage for the broken-hearted.
By setting an intention to climb a mountain to heal hearts, I managed to assemble a group of climbers all with hearts to heal. I may be giving myself too much credit, though.
Aren't we all broken-hearted?
Life breaks our hearts every day, starting as a child.
A friend that won't play with us.
A parent that is too critical.
A love that won't love us back.
A friend that dies.
A marriage that breaks.
A parent that dies.
A child that dies.
A sick family member.
Unrealized dreams.
Aborted relationships.
Unborn children.
Even God breaks our heart sometimes.
Little cracks in our heart, accumulating over time. We bandage them, cover them up, but eventually, the heart becomes so fragile, it is time to put it in a corner of the china cabinet, locked away and collecting dust.  And so many of us live, or at least I did.  But I didn't even realize it.  So, off I went to Africa to heal OTHER people's hearts. Because mine was just fine, securely stored in the china cabinet.
My fellow pilgrims included 13 other climbers, 8 guides and over 50 porters.
I had prepared for over 6 months to climb this mountain, with the summit in mind. I didn't realize it was the entire journey that would provide me the healing I needed, not just the summit.
If the 6 days preceding the summit attempt were difficult, I have to say, I didn't really notice it.  I was overwhelmed by how many people there were to support me. Starting from all the words of support and prayers before I left, to the phone calls I received from friends and family when I panicked and was ready to turn around and come home. At all times, there were people around me nudging me along when I was ready to stop, to falter, to misstep.
My entire life I have been searching for heroes.  Not men or women with capes.  Normal people do remarkable things. The heroes of my journey were the guides and porters in Tanzania.  Without them this journey is impossible. The immensely powerful porters, men and women, carried our bags, nourishment, tents, water, and even toilets up and down the mountain, ahead of us at each step, to prepare for our arrival at the campsite. The guides would watch us like hawks, analyzing our bodies and minds at every step. I would move my hand towards my water bottle and they would be handing it to me before even I had asked. When we were starting to wear down, they would sing for us.  When they saw us feeling homesick, they would ask us about our children. When they saw our fear, they would tell us not to worry, "Saima, it's going to be  a piece of cake, you got this, you are going to be at the roof of Africa, Pole Pole, Hakuna Matata." Slowly, slowly, Saima, everything is going to be all right.
For 6 days, this was our mantra, Pole, Pole, Hakuna Matata. Summit night was difficult. Sleep-deprived, cold and dehydrated from the medications we took to combat the altitude sickness, we started a 7-hour trudge up the mountain at midnight. Every time we stopped for a break, I would start to shiver. We were to add layers as it got colder with the higher altitude. Our packs were filled with our frozen water bottles and the extra layers of clothes. Freezing and a bit delusional, I pulled out my down-insulated pants, the 3rdlayer of pants I was going to don and I stood there like a child. One of the porters, seeing my inertia took the pants from my hands and zipped me into them, put my pack on me, buckled me up, pulled my hat over my ears and tucked my scarf into my jacket. All the while I stood there like a helpless child, just trying to remember to breathe. It was at that moment that I remembered what love 'felt' like.  It is somebody supporting you while you do something as ridiculous as climb a 19,341-foot volcano in Africa in the middle of the night.
Love is in the little things.
I had accepted the challenge of walking up a mountain for my son, but without the love of all those surrounding me, even my fellow climbers that I had just met, I could not have succeeded.
We summitted at sunrise. Surrounded by snow, clouds and sunlight.
As much as you wanted to stay there in that bliss, we began our descent 7000 ft to where we could actually breathe.
The next day we descended another 12 miles to reach the Mweka Gate. Our point of exit.
I learned a lot about hearts on this climb. I already knew many of our hearts were broken. But, I finally learned how little it takes to heal them.
A song.
A hug.
A bowl of warm of water.
A cup of hot coffee in the morning.
To slow down and walk with someone.
To ask about someone's family.
To listen to someone's heartaches.
To listen to someone's dreams.
To hold someone's hand and lift them up.
To stand behind them so they don't fall.
To bring them their favorite food.
To share your stories and to listen to theirs.
To make them laugh and to let them cry.
That's what it takes to heal broken hearts.
It is that simple.
Our guides knew that. I am convinced their hearts are just larger, both physically and metaphorically, from leading climbers up and down the mountain hundreds of times.
I am so thankful they weren't afraid to show their hearts to me.
"Karibu Sana, kaka (sister)," they would always say, even before I had thanked them.
You are welcome.
You are always welcome.
If you would like to help support the guides and porters of Kilimanjaro please donate to https://kiliporters.org